Joint Novembeerfest Puget Sound Pro-Am (JNSPA)
Thank you for your interest in the Joint Novembeerfest Puget Sound Pro-Am (JNSPA) organized by The Impaling Alers and Boeing Employees Wine and Beer Club (BEWBC), Airways Brewing - Taproom.
You only need to register your information once and can return to this site to enter more brews or edit the brews you've entered.
Entry Registration is
Open
89 entries have been added to the system as of 10:14 PM, Sunday, October 21, 2018.
To add your entries into the system, please proceed through the registration process or log in if you already have an account.
Judge and Steward Registration is
Open
If you have not registered and are willing to be a volunteer, please register.
If you have registered, log in and then choose Edit Account from the My Account menu indicated by the icon on the top menu.
Rules
Enter the Joint Novembeerfest, and Puget Sound Pro-Am, one of Washington's longest running homebrew competitions combined with Washington's largest Pro-Am qualifier! The competition will be held, on Friday and Saturday, Novembeer 9th and 10th, 2017.
For complete information on the Joint Novembeerfest and Puget Sound Pro-Am, visit http://www.wahomebrewers.org/jnfpspa.
This competition is open to all amateur homebrewers. Beer, Cider, and Mead will be judged in accordance with the 2015 Beer Judge Certification Program guidelines. A maximum of 10 entries may be entered per brewer. The ten entries can be entered in just one category or as many as ten categories or any combination thereof.
This competition is only open to homebrewers (no commercial entries). Competition staff, judges, and stewards are eligible to enter. Judges and stewards may not participate in the judging of their own entries and safeguards will be taken to prevent judges from knowing who brewed the entries they are judging. All BJCP styles will be evaluated (only beer entries are eligible for Pro-Am selection).
The entry fee per entry is $7.00. All entries MUST be registered online (link available on the competition website) - any exceptions must be coordinated with the competition organizer. Competition helpers (judges, stewards, staff, etc.) get $1 off each entry. Only 10 entries are allowed per entrant. Make checks out to Impaling Alers. The competition organizers reserve the right to close the online registration early if more entries are registered than the judges can adequately judge. (Estimated 500).
Brewers must provide 3 brown, 10-12 oz bottles for judging. Each bottle will be labeled with a bottle entry form (from the registration tool) attached with a rubber band (no tape, glue or other labels). Markings on caps will be completely blacked out with a marker.
Recipes for all entries will be submitted via the registration tool on the website. The tool allows importing from brewing software that exports in BeerXML. Recipes that entrants desire to have eligible for brewery selection should include: the entire recipe, mashing schedule, water adjustments, fermentation profiles, and style category. If there is insufficient space for all ingredients, please include them in the "Specialty area." It is not necessary to print out the recipe form as all required information will be in the online tool.
All recipes and entries submitted become the property the Joint Novembeerfest & Puget Sound Pro-Am. Recipes selected by the breweries become the property of the participating brewery. The breweries retain the flexibility to change the winning recipe as necessary to accommodate their brewing equipment. The breweries retain the flexibility to choose the winning beer based on private concerns (marketability, balance to existing beer line, ability to participate in GABF or WABA Pro-Am Competition, etc.)
Entries must be collected by a participating club, mailed, or dropped off at Airways Brewery and Taproom by November 4th (desired drop-off period is October 22nd - November 4th ) or dropped off at the locations specified above. Please call ahead before heading to any location to ensure they are open.
The AHA/BJCP sanctioned judging will be held on November 10th and 11th. Breweries will select the winners within few weeks of the initial judging. The winners will be announced shortly thereafter with results posted on the competition website. The recipe brewing dates will be scheduled in coordination with the breweries.
Winning beers from American Homebrewers Association members may be submitted to the Pro-Am competition at the Great American Beer Festival. Each AHA member may only have one beer continue to the festival. To join the AHA, visit www.homebrewersassociation.org
Homebrewers must be AHA members at the date of competition (November 9th/10th, 2018) and at the time of the GABF Judging (~October, 2019: membership will be verified by AHA - this rule may change with would require only AHA membership as of mid-June: details will be posted on the Great American Beer Festival website http://www.greatamericanbeerfestival.com/the-competition/pro-am-competition/)
Pro-Am Homebrewers may not be members of the brewery's staff. The homebrewer brewing their recipe with the professional brewery CANNOT be or have ever been an employee or contractor of a brewery or brewpub by the time of the GABF Registration Deadline.
Competition Official
You can send an email to any of the following individuals via Contact.
Sean Drew — Competition Coordinator
Sponsors
The Impaling Alers and Boeing Employees Wine and Beer Club (BEWBC) is proud to have the following sponsors for the Joint Novembeerfest Puget Sound Pro-Am (JNSPA).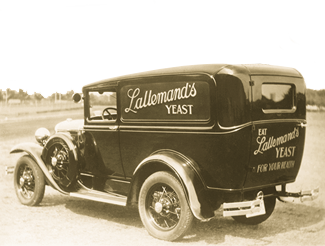 Lallemand's presence in the brewing industry dates from the early 1970s when the company started producing dried pure culture brewing yeasts for beer kit manufacturers in Canada. In subsequent years, this activity was expanded to the production of other specific ale and lager beer yeast strains for different clients in the United States, Europe and Australia and Asia. Supported by decades of long-standing industry experience, an extensive support network and strong technical expertise, Lallemand Brewing is positioned to help your brewery achieve its growth and quality goals. Beyond an unparalleled global technical support and expertise, we offer an extensive range of products, services and education.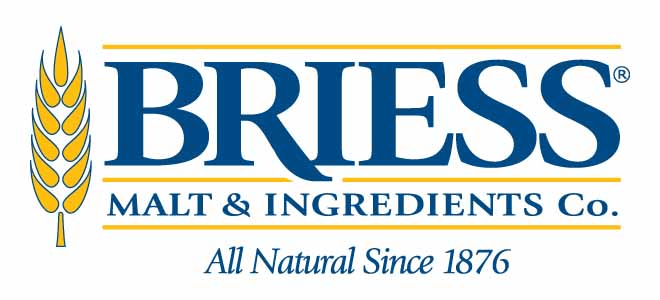 If you crave unique flavors, colors and brewing performance that only fine handcrafted specialty malts can deliver, then Briess is your malting company! Since 1876, we've been supplying the brewing community with the highest quality malts in the industry. And for the past four decades we've distinguished ourselves by developing the most extensive line of specialty malts produced by any malting company in the world. We provide everything from a full line of malts to pure malt extracts, brewers flakes and filtering aids.